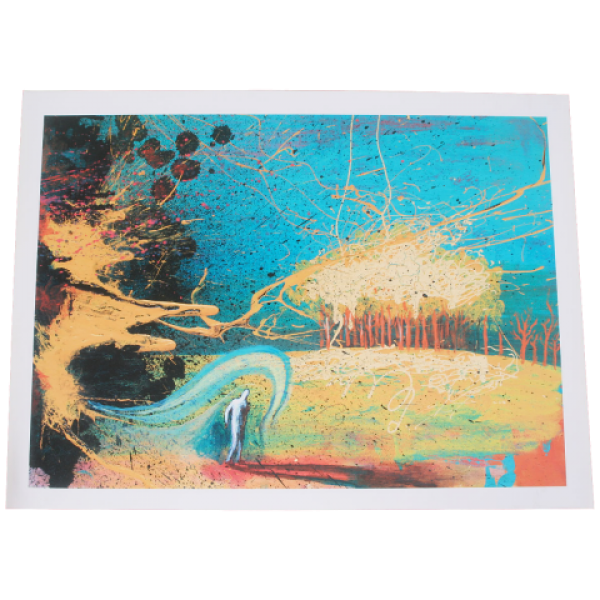 Click for larger image
Details

Perfect for framing, this 18" x 24" (16 x 22 image with 1 inch white border) lithograph of a painting by the bands' Wayne Coyne is printed on a heavy McCoy Silk 120# cover stock.
Please visit our FAQs page to see if your question has already been answered.

There is a link to our contact us form at the bottom if you still need your question answered.